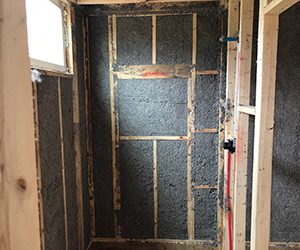 When insulating a new or remodeled home, most people think of fiberglass insulation. Cellulose insulation is a great option for insulating open walls in new homes or remodeling projects. In a 2×4 wall cellulose provides a 13.3 R-value and in a 2×6 wall it provides a 20.9 R-value.
Stabilized cellulose has benefits over fiberglass for open cavity wall insulation. It's used to insulate open cavities and create a complete thermal blanket around the whole house. Over time the fiberglass batt insulation can leave gaps between the wall and insulation, so when blowing the cellulose into the cavity it will fill empty spaces in the structural part of a house to slow down the transmission of heat or cold. Cellulose is a paper-based product that is thick, dense, and fire retardant. When blown into the wall, it will form around pipes and prevent future issues with freezing pipes, etc.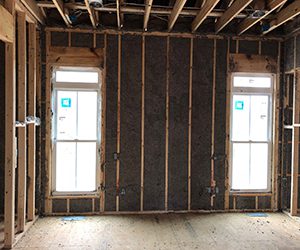 Fiberglass isn't the only option for insulating a new home or remodeling project. Consider insulating open cavity walls with stabilized cellulose insulation. Contact our office to learn more.