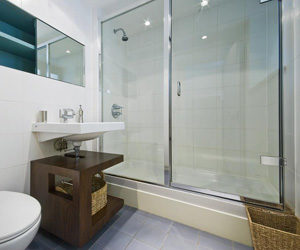 If you're building a new home, remodeling your bathroom or updating your bath, choosing the right shower door can make a huge impact! Choosing a quality shower door can protect your bathroom and home from water damage. A shower door can also give your bathroom more visual appeal! No matter what kind of shower door you're looking for, we can help!
Here are some of today's most popular shower door options:
Oversized doors. Regardless of the style you choose, go big! Oversized doors create an upscale look and provide additional water protection.
Frameless shower doors. A frameless shower door is made of heavy glass and, as the name implies, has no metal frame. Frameless shower doors swing which eliminates the need for a frame and creates a sleek, open look.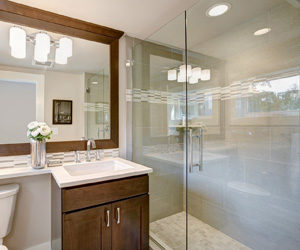 Transparent doors. Transparent doors create a crisp look that traditional opaque glass doors do not. Transparent shower doors also leave a clear line of sight to show off today's tile options.
Before choosing your shower door, call B&M! We are Middle Tennessee's custom shower door experts! Our team can give you the look you want! Contact us today!